Minicab driver who lost his licence for refusing guide dog ordered to pay large council court costs
A Nottingham private hire driver who refused a journey with a blind man and a guide dog has lost his appeal to win back his licence. 
Nottingham City Council revoked Anil Mathew's licence, stating they could no longer deem him as a fit and proper person to hold one.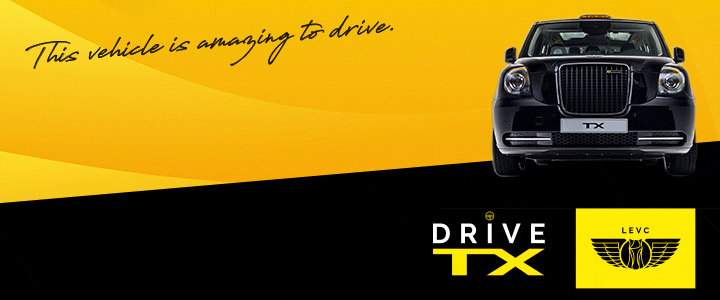 Mathew appealed the decision which went to the magistrates court, but the judge sided with the council and upheld the revocation of his licence. 

Mathew, a father of three, claimed he had not been told during the booking process that a guide dog would be accompanying his passenger.
On arrival to the pickup point of Nottinghamshire Fire and Rescue Service offices in Bestwood Lodge, Mathew said the blind passenger threw his bag into the back seat and then sat in the front with his guide dog. 

45-year-old Mathew refused to start the journey and called his booking office.
According to a report on Nottinghamshire Live, Mathew claimed he thought maybe he had picked up the wrong passenger but once he spoke to his office controller he tried to call the passenger back, who had already exited the vehicle and walked away. 
The court heard how Mathew had held his licence for two years and had won 'Driver Of The Week' on three occasions. 
But the council pressed for the complete revocation of his licence rather than a suspension, saying: "Simply suspending his licence in this case is not appropriate. This is a case of discrimination under the Equalities Act. He refused a journey for a blind man who had an assistance dog.

"That man was left in a vulnerable position and had to go back into work to make arrangements."

After a two-hour hearing in front of two JPs, the appeal was dismissed and Mathew was ordered to pay £1,680 in council court costs.  
Earlier this year, Taxipoint highlighted figures showing the amount of times blind people with guide dogs were discriminated against in public places, as well as in taxi and private hire vehicles.
Guide Dogs launched their "Access All Areas" campaign back in 2015, after hearing that countless guide dog owners were being refused access to public places because of their dog.

This is almost always illegal. Under the Equality Act, guide dog and other assistance dog owners have the right to enter most services, premises and vehicles with their dog.

The data collected showed that the most frequent places that guide dog owners are likely to be refused access are minicabs, taxis, restaurants and shops.

Guide Dogs have been calling for the government to introduce Disability Equality Training for minicab and taxi drivers, to make them aware of the law and how better to support people with a visual impairment.

75% of assistance dog owners who took part in the survey have been refused access to a restaurant, shop or taxi.

In a one-year period, 42% of assistance dog owners were refused entry to a taxi or minicab because of their dog.

33% of assistance dog owners surveyed were refused entry to a minicab or taxi because the driver said they had an allergy, but didn't hold a valid medical exemption certificate as legally required.

20% of assistance dog owners surveyed said that a minicab or taxi arrived but the driver drove off without even speaking to them.

In 2016, hundreds of campaigners across the UK took to the streets to collect over 8,000 signatures for the Access All Areas petition as part of the Action for Access Day in May.

In June of that year, over 100 guide dog owners attended a lobby of Parliament in Westminster to speak to MPs about how access refusals from shops, restaurants and taxis affect them on a daily basis.

The charity handed the first Access All Areas petition, which consisted of 50,523 signatures, to the Minister for Disabled People, Justin Tomlinson MP.

Andrew Gwynne MP announced that he would introduce a Bill to make it a condition of taxi and minicab drivers' licences that they take part in disability equality training. Guide Dogs said unfortunately the Bill ran out of time to be debated.

In 2017, a second petition was launched, calling on the Government to ensure that all taxi and minicab drivers take part in disability equality training to understand the rights and needs of disabled people. 

Another successful day of action in April saw campaigners collect over 10,000 signatures for the petition. They then took the campaign to party conferences where politicians tried their luck at a shuffleboard.

In April 2018, 46,000 signatures were handed over to Government, along with a box filled with stress cards to remind the Minister that 42% of guide dog owners face discrimination.

Guide Dogs say they are continuing to work with licensing authorities to ensure that they adopt the disability equality training and that taxi and minicab drivers understand the rights and needs of disabled people.  
Image: Source; The Guide Dogs For The Blind Association 
Please reload