London taxis remain void of mention as TfL give bus travel advice
Transport for London (TfL) have said those who need to travel around the capital should choose to do so by foot or by bicycle and only by bus if it's an absolute necessity.
Using the capital's iconic taxi service was once again void of any mention at a time when the industry has been hit hard from the lack of movement around the city.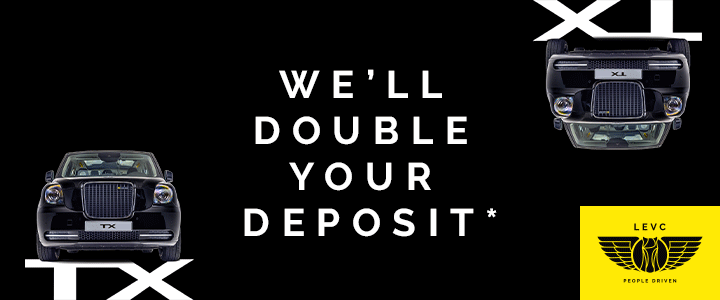 A spokesperson for TfL has said in regards to using London's bus network: "For their own safety and that of others, people who must travel and cannot walk or cycle should:
Help maintain social distancing by keeping a two-metre distance wherever possible by sitting next to the window and leaving empty rows in front and behind

Allow people to alight the bus before boarding

Not dwell near the driver or try to use seats closest to the driver, which will remain out of use for customers

Make use of all available space, including the upper deck, and not stand

Wait for the next bus if the bus they attempt to board has reached its safe capacity

Be considerate to transport staff and follow their instructions, including to respect the new capacity limits on buses

Avoid peak times, 05:45-08:15 and 16:00-17:30, wherever possible

Wear a face covering.
"Walking and cycling has a key role to play in ensuring that everyone who needs to travel can do so safely. TfL is enabling this vital growth of walking and cycling by delivering the London Streetspace programme. This will rapidly transform London's streets to accommodate a possible ten-fold increase in cycling and five-fold increase in walking and will:
Transform parts of central London into one of the largest car-free zones in any capital city in the world

Widen pavements at local pinch points across London

Create a new temporary strategic cycling network for Londoners."
Deputy Mayor for Transport, Heidi Alexander, said: "Public transport is a precious resource that should be preserved for those who need it. But if you absolutely have to travel on our network, wear a face mask, avoid the busiest times and respect the new arrangements to enable everyone to travel safely."
The new London Streetspace plan, which will see many roads closed to vehicles except buses has already raised major concerns from the capital's taxi drivers who are slowly being squeezed of workspace.
The Mayor of London, Sadiq Khan, has said that the small fleet of zero emissions capable taxis licensed in the capital will be granted access to some of the restricted roads.
Unions representing the drivers are currently pushing for all taxis to be granted access to the same roads as buses so they can complete all journeys sufficiently.
Image credit: Pixabay