NI taxi drivers blast Infrastructure Minister for lack of support as cabbies face mounting debts
Frustrated taxi drivers in Northern Ireland have blasted the Infrastructure Minister Nichola Mallon for a lack of action as cabbies start to lose their livelihoods and face mounting debts.
In an open letter by taxi driver representatives Taxi Drivers Matter (TDM), it also accuses officials of playing "political football with the taxi industry" whilst taxi drivers and their families receive no support or income.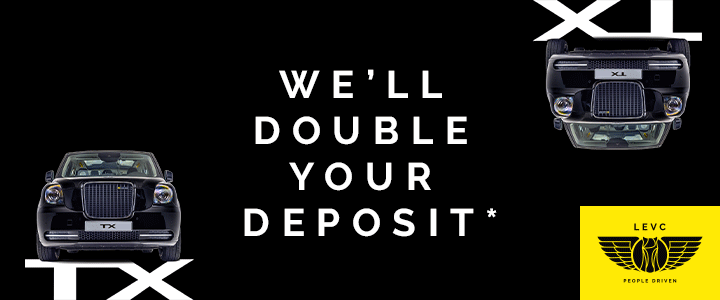 The outcry from frustrated and desperate cabbies comes only days after taxi drivers gathered to protest in Belfast leaving Infrastructure Minister Nichola Mallon facing questions outside Stormont.
During the protest, taxi drivers asked the Minister for clear guidance and financial support to help them survive the sharp downturn in work since the COVID-19 outbreak.
Days later on 3 July, representatives of the Northern Ireland taxi industry sent an open letter to the Infrastructure Minister reading: "We are posting this open letter on Twitter because you do not engage with our industry and we are fed up being kicked from pillar to post by you and your department.
"It is now 109 days since our industry was thrown into turmoil with the outbreak of COVID-19.
"Overnight our industry lost 95% of our business and 95% of our drivers found themselves with no work and no income to support themselves and their families and their livelihoods."
The letter then asks what action and engagement has been taken by the Infrastructure Minister since contact was first made in March. The document also details concerns from the taxi industry that there was no mention of future taxi funding in the June Monitoring and COVID Reprioritisation exercise at Stormont. The exercise was held the following day after the Infrastructure Minister spoke to protesting taxi drivers.
Further in the letter it states: "While you MLAs have your departmental squabbles, our drivers are suffering anxiety because they don't know where they will end up. Bills are mounting while they are not working. Vehicle payments, insurance payments, even the online CPC courses you organise, have to be paid for and debts are mounting. Drivers explained to you on Monday the hardships they are facing. Already we have had drivers who have had vehicles repossessed or voluntarily handed back, because they can't afford to keep them. Something needs to be done to ease the hardship and suffering of taxi drivers and their families.
"We have fallen through the cracks and none of the Northern Ireland executive seem to want to do anything to help us. You are all more content to pass the buck and blame each other and play political football with the taxi industry."
During Monday's protests, Karl Black, a Private Hire driver and member of TDM, said: "Northern Ireland taxi drivers have been asking for advice and support from the NI Stormont Assembly since March 2020, but we have been passed around the different departments like a political football while other parts of the public transport system like buses and airports received funding and support."
According to TDM approximately 40% of drivers fail to qualify for any of the different government funding schemes that were designed to help during COVID-19.