Black taxi manufacturers LEVC awarded Innovation of the Year by the German Design Council
Updated: May 12
LEVC's TX electric taxi has been awarded Innovation of the Year 2020 by the German Design Council at the Automotive Brand Contest 2020.
The award honours outstanding product design, in an international contest which highlights the fundamental importance of design in the automotive industry, focusing on the integral and consistent use of the brand across a business.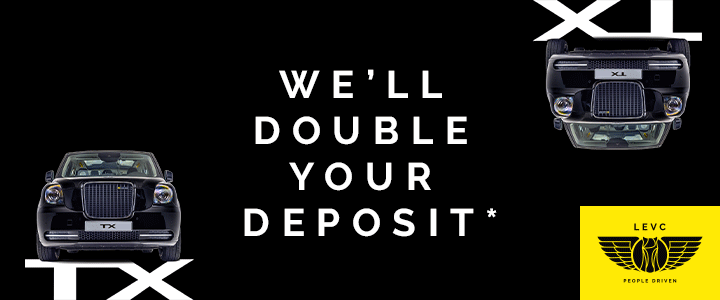 TX is the result of a £500m investment by LEVC's owner, global automotive company Geely Holding Group which, along with the construction of a state-of-the-art manufacturing facility in the UK, enabled the brand to create the world's most advanced zero emission taxi.
Key styling features that are integral to the black cab's 70-year history are carried forward to the new TX, creating a modern design evolution with unmistakable family resemblance – and ensuring the iconic black cab remains instantly recognisable anywhere in the world.​
Joerg Hofmann, CEO of LEVC, commented: "We are delighted to have won the Innovation of the Year award 2020 and our thanks go to the German Design Council for honouring TX. LEVC is at the forefront of a reinvention, transforming from an iconic British taxi brand to a leading electric vehicle manufacturer and forging a new path in green mobility." ​​
Since sales began in 2018, over 4,000 TXs have been sold globally. LEVC's expansion into new export markets continues at pace and its range will grow further with the launch later this year of a new one-tonne electric van, the VN5, which shares TX eCity technology.
A central European sales office was established in Frankfurt, Germany in Autumn 2019 to develop a comprehensive sales and aftersales network to cover the growing demand from existing and future customers in Europe.​​
Jury Member, Jürgen Lewandowski from the German Design Council said: "The famous London cab has always offered lots of passenger space and fantastic accessibility, but what LEVC has done is transform the original into the most advanced zero-emission taxi in the world. "It features all the practicality you could ever need with room for six passengers and a ramp for wheelchair users, while the state-of-the-art range extender powertrain offers 100km of electric-only driving and 485km in total. Factor in charging points for phones and laptops plus wifi and LEVC has succeeded in reimagining this British icon for a new age - combining comfort and use-ability with perfectly integrated communication technology."
Image credit: LEVC