Up to 75,000 UK taxi drivers could take legal action against Mercedes-Benz in new emissions scandal
Updated: May 18, 2020
Tens of thousands of taxi drivers in the UK could bring a legal claim worth up to £5,000 each against Mercedes-Benz after the German car giant was accused of cheating emissions tests.
London litigation law firm Harcus Parker is now investigating claims on behalf of 500,000 UK Mercedes owners - this includes 75,000 owners of diesel Mercedes V-Class and Vito taxis - that the luxury car manufacturer installed unlawful 'defeat devices' to dodge emissions laws.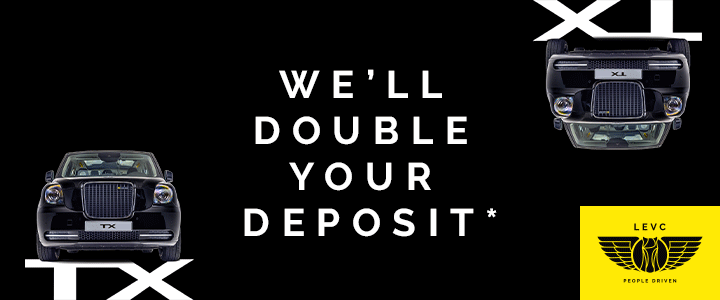 This meant that while, in tests, the vehicles appeared to conform with EU emissions regulations, once out on the road they actually pumped out up to 10 times more potentially lethal NOx (i.e. Nitrogen Oxide and Nitrogen Dioxide) emissions than they are allowed to emit.
Harcus Parker claims that customers overpaid for their vehicles as a result of the alleged defeat device and are entitled to compensation. Lawyers are also concerned that after a 'fix' is applied by Mercedes, drivers could see higher fuel and servicing bills, and – although it is too early to tell - there may also be a drop in resale prices.
It is estimated that as many as 250,000 Mercedes-Benz taxis in Europe and up to 75,000 in the UK could be fitted with defeat devices similar to those used by Volkswagen – last month, the High Court ruled that the software used by Volkswagen was a 'defeat device', contrary to European law.
All diesel Mercedes V-Class or Vito vehicles, commonly used in London, that were manufactured between 2014 and 2018 could be affected, as could all standard Mercedes cars manufactured since 2011.
Damon Parker, Managing Partner at Harcus Parker, said: "Mercedes owners purchased these vehicles in part because of the reputation for engineering quality and prestige that the Mercedes-Benz brand commands. My clients are deeply disappointed that, rather than applying that technical know-how to the problem of making cars greener and more appropriate for our towns and cities, Mercedes appears to have chosen the easy route, presumably as a way to maximise profits.
"The issues in play are particularly acute for taxi drivers, who tend to buy vehicles based on their expected life-span and green credentials. The uncertainty brought about by the use of these defeat devices is worrying for my clients and taxi drivers generally."
Mercedes' German parent company was fined EUR870m last year in a Stuttgart court for negligently failing to supervise the production of these vehicles by installing the devices. In issuing the fine, the court took account of "gains from the sale of the affected vehicles and saved expenses for the production of vehicles that comply with the regulatory requirements".
Mercedes has so far been slow to recall vehicles in the UK, as it is appealing the regulatory findings which were made against it in Germany, where it was forced to recall hundreds of thousands of cars.
Mr Parker added: "We expect, and in some cases have already seen, that Mercedes will issue a recall and provide owners with the opportunity to have their vehicles 'fixed'. My clients have heard stories of reliability issues and performance damage in other vehicles which have been forced to have similar procedures applied to them. They do not want to suffer a similar fate, particularly in circumstances in which their livelihoods are at stake."
Air quality is a huge issue in the UK, particularly in cities where many of these vehicles are driven. A report by the Royal College of Physicians in 2016 estimated that around 40,000 deaths each year are attributable to exposure to outdoor air pollution. NOx emissions in particular have been linked to diseases as diverse as childhood asthma and teenage psychosis. 
Mr Parker commented: "It is obviously wrong for car manufacturers to continue to ignore rules on air quality and contribute to the ever-present problem of rapidly deteriorating air quality in our towns and cities.
"This claim is intended to bring these problems to light and give a new impetus to manufacturers, regulators and purchasers to introduce new, clean vehicles that can be used safely for years to come."
Vehicle owners are being urged to find out more and register to bring a claim by visiting www.harcusparker.co.uk.
Image credit: Ross Campbell